China - Jan 2007
The Diary
Pics page 1 : Baiyin
Pics page 2 : Baotou ****
Pics page 3 : Huludao
Pics page 4 : Factory 701
Pics page 5 : Jixi and Tiefa
Pics page 6 : JalaiNur
Home

Sunrise at the loco depot

The coaling conveyor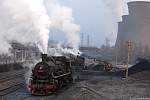 Love those cooling towers!

Little chimney and big chimney

Awaiting her turn

Greasing up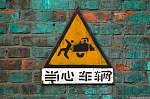 Ouch! Watch out for homicidal forklift drivers

Fitter in the shops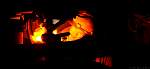 Welding between the frames of an SY

There are a number of decorated locos at Baotou

The second one we saw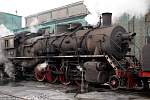 Simmering in the cold

Fill 'er up!

Coaling facilities

Three SYs heading out to the mill

Loco duty list

On the move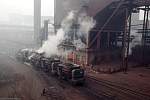 The steelworks was an amazing place

You could go almost anywhere

The slag pouring building

Bringing in empties

Loading a crucible car

Better than the 4th of July

Or Guy Fawkes

Please don't park your bike too close

Shuffling around the works

Pulling out a string of wagons

An incredibly shiny Mazda 6 and an incredibly unshiny SY meet as centuries collide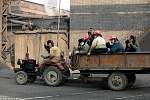 Friendly locals taking the bus home

Crucible car train

All crossings are surprisingly well protected, but the SYs really move

Towering towers

And incredibly ducty ducts. I'm not sure if these are the finest captions ever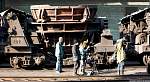 Warming ourselves beside loaded crucible cars

The thermometer says: its cold

Well trained electricians putting years of training into practice

The Two Ronnies (Barker has his glasses in his overalls)

"Out with the good,... and in with the bad".

Slagbreaker

Breaking up cold slag pours. Cripes, what a way to earn a yuan

Slag train

Tipping a crucible on the slag dump

A slag train unloading

Tipping metal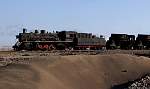 Slag train portrait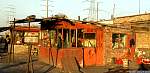 The shop beside the bus stop

A sea of bicycles at the shift change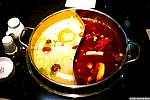 Mmmmm, Mongolian Hotpot
The Diary
Pics page 1 : Baiyin
Pics page 2 : Baotou ****
Pics page 3 : Huludao
Pics page 4 : Factory 701
Pics page 5 : Jixi and Tiefa
Pics page 6 : JalaiNur
Home