New Zealand - May 2006
Pictures taken during an extended visit, mainly on on the Midland line and Westland, with a brief detour to Wellington to secure some rugby tickets and a few hours with my brother cruising around Auckland as a tourist. Weather was either perfect or appalling depending on the day, but on those perfect days... oh man.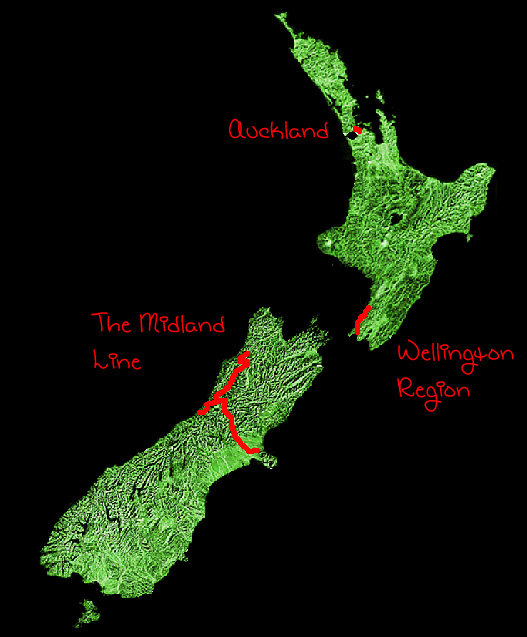 Click on a thumbnail at left to view the image here.